We Look Forward To Welcoming You
We invite you to come and experience 'joyous balance' and immerse yourself in the beauty and tranquillity of our Garden and Grounds. From Woodland walks, food and drink events, live music performances, wellbeing workshops and activities for families, there's something for everyone to enjoy.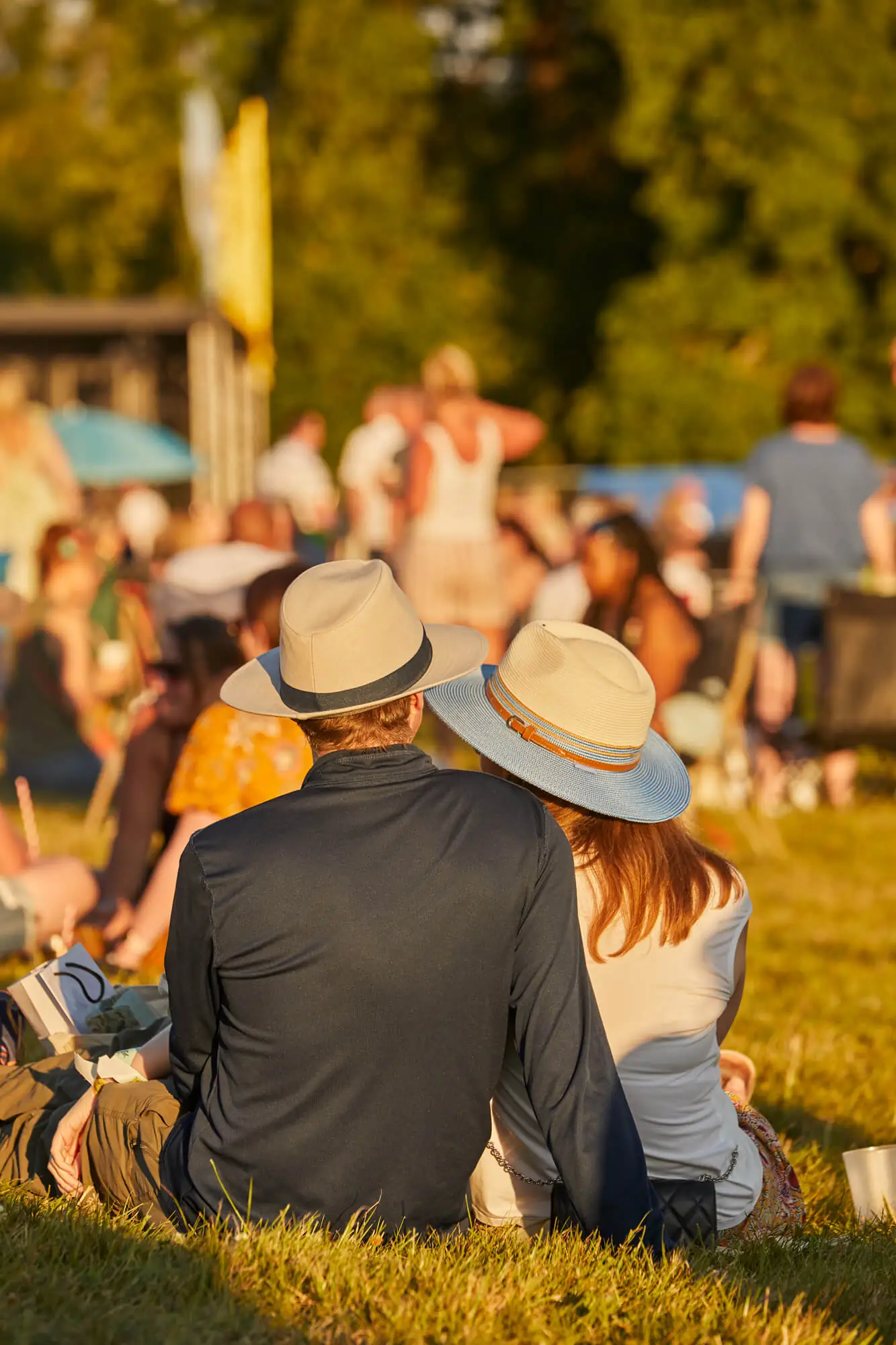 A National Lottery Heritage Fund supported project to connect communities with nature
We value our local community and are custodians of the natural heritage at Borde Hill. By unlocking 110 acres of our heritage listed Parkland we hope to connect our local community with the restorative power of nature and inspire future generations through outdoor learning, while protecting our rare collection of flora and fauna and encouraging greater biodiversity.
Connect to the beauty of nature while supporting our Garden for future generations by becoming a Member.
Members enjoy unlimited access to the Garden, Woodland and Playground throughout the open season, as well as free entry to highlights from our varied events programme. Visit time and again and enjoy free family trails during the school holidays, exclusive open days and monthly Garden newsletters.
Plan a fun-filled day for you and your family in the great outdoors, come rain or shine. Enjoy the fresh air and discover our big-sky Grounds before refuelling in the cafe or enjoying a picnic by the lake.
We warmly welcome families and four-legged friends on leads, and offer plenty of activities to entertain kids of all ages, from our Adventure Playground – with a zip wire, balance bars and climbing frames – to kids trails and family-friendly events throughout the season.
Whether visiting with a large group of friends or a group of fellow plant lovers, we can cater for all.
We offer pre-booked group talks and tours with expert guides around our Garden. You'll discover more about our significant heritage and what it takes to maintain this oasis of tranquillity. Add to your visit with a delicious lunch or afternoon tea served in the peace of our Garden marquee.
Our Heritage And Journey Forward
2,300 acres of natural beauty
Plants have been in our DNA since 1598 when Stephen Borde, the grandson of Henry VIII's private herbalist and physician Andrew Borde, rebuilt the picturesque Elizabethan Mansion House at the core of our Estate.
Centuries later in 1893, Colonel Stephenson R Clarke sponsored the Great Plant Hunters on expeditions to all four corners of the world. The result is our beautiful heritage Garden and Grounds, which feature one of the largest collections of privately owned champion trees in the country. 
Warren Wood was created in 1905 and contains many rare and exotic trees including Meliosma beaniana. One of the rarest trees in the world, ours is one of only 3 to be found in Britain - it was collected from China by the Plant Hunter Ernest H Wilson and planted at Borde Hill in the early 1900's.
We are now closed for the season, but will reopen for our Family Christmas events on 2nd-3rd, 9th-10th, 16th-19th December, 10am to 3.30pm.
Garden, Parkland and Woodland
10th February – 22nd December 2024. 10am to 5pm daily (3pm from 1st November)
Last admission one hour before closing.
Woodland closed for the winter from Monday 16th September.
Follow @bordehillgarden to stay up to date with the latest Garden happenings
Tag us using #bordehillgarden